SeniorNet Motueka
 is the local learning centre aimed at people in the over 50 year age group who wish to develop computer-associated skills. Sessions cover the use of PCs,  Apple Macs, iPads, Android Tablets and Smartphones. Training is facilitated by volunteer club members in a sympathetic and friendly atmosphere. There is a significant social content in the club's calendar which allows all members to get to know each other and enjoy activities.  LEARN MORE
Term 3 Starts
Some interesting sessions are on offer for the next term. Please find the details in clicking here. Be sure to book in with the organiser in advance. The next term starts on 20 July.
Windows 11
Whether we like it or not, it's heading our way!
Want to read up about it before you are confronted with it? Check out this sneak preview:
https://tinyurl.com/d8y7f8aw
Monday 19th 
HELP & SUPPORT   9.30 – 11.30 am
Don't bang you head against a brick wall because you have a problem with your device – bring it to Help & support and maybe we can help. 
Tuesday 20th
BASICS OF DNA, Part 4 of 4.   9:30 – 11:30
This basic DNA course will help you unravel what is good and not so good about having a DNA test. 
Thursday 22nd
ANDROID DEVICES USER GROUP.   2.30 – 4.30
This user group is for owners (or aspiring owners) of smartphones or tablets run by the Android operating system.
Club Meetings
are held on the first Monday of each month 10 am at 42 Pah St,Motueka. These are an opportunity to socialise with fellow club members. At the meetings there is always something useful to find out about – what is being offered by the club, or hearing computer-related news. Usually there is a guest speaker talking on a topic of interest.

Next Monthly Club Meetings
Monday 2nd Aug – Guest speaker: Gene from Affordable Computers
Monday 6th Sept –  Guest speaker: Jason Kroupa of House of Travel
Monday 4th Oct –  Guest speaker: Heather Thomas of Citizens Advice Bureau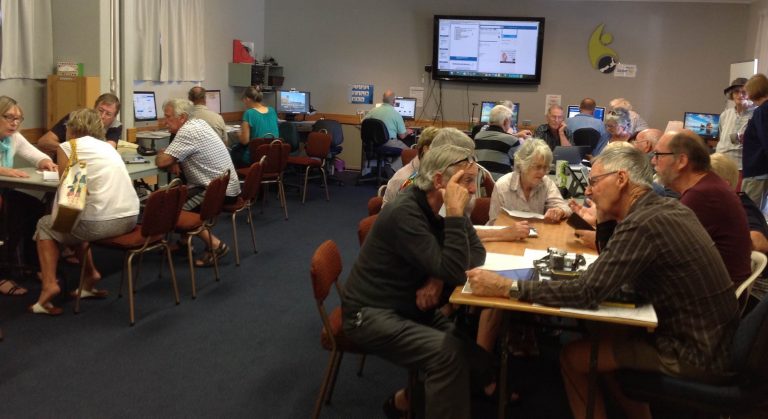 Help & Support Sessions "one-on-one"

This is the place to be to ask for help, check out the library books, its up to you!!
Mon July 19th  9.30-11.30  All devices
Wed Aug 4th  9.30-11.30  All devices
Mon Aug 16th 9.30-11.30  All devices
Wed Sept 1st  9.30-11.30  All devices
Mon Sept 20th 9.30-11.30  All devices
Learning Sessions
are held on a number of subjects, from introductions for the users of PCs, laptops, tablets and smart phones, to special interest subjects such as photo editing, using social  media or word processing and spreadsheets.       LEARN MORE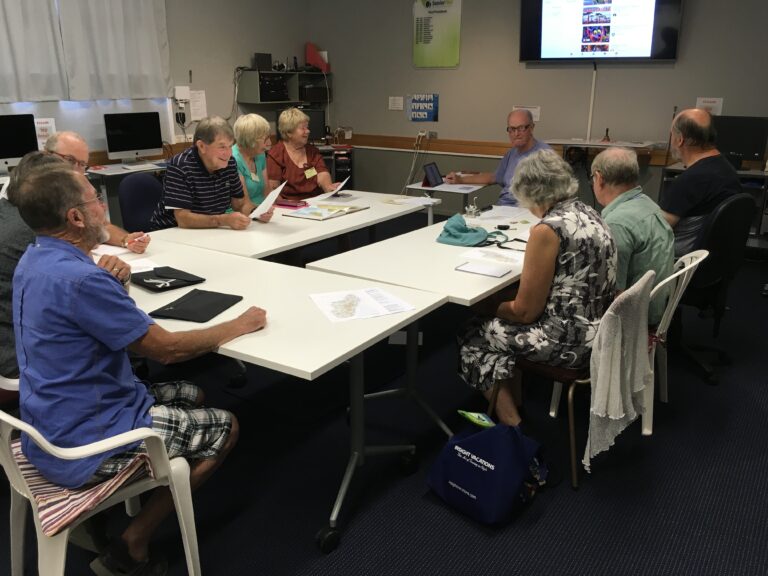 Interest groups can be formed around any subject that members are interested in. At present there are interest groups on five topics.
Please click on one of the icons for more information.