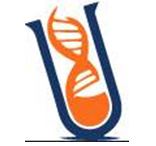 The DNA Interest Group met several times in 2019 on the 1st Friday of the month.
However, it has now ceased and  from August onwards, information will be shared via courses – please check the course calendar to see what is scheduled.
Interest in DNA for genealogy and/or for health is growing exponentially. You will have questions as to whether getting a DNA test is right for you. You may have already taken a test but perhaps you do not understand what the results are telling you. The DNA Genealogy course will provide you with information.